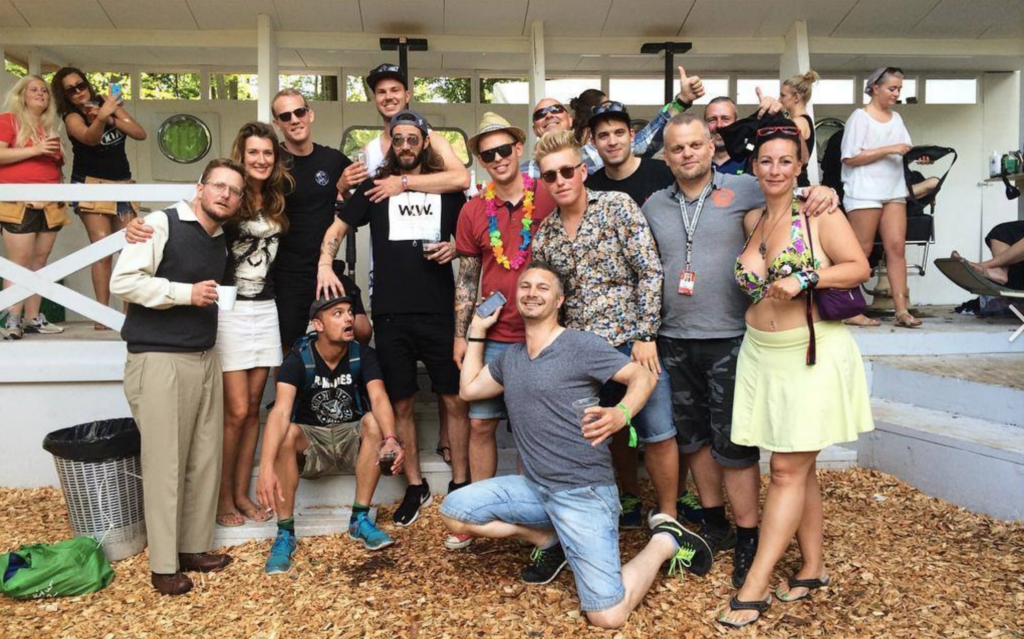 Kontaktinformationer / BANG CLEMME FILM
Vigerslev Allé 68 st. tv., 2500 Valby
Tlf. 60 22 06 33   clemme@gmail.com
Historie:
BANG CLEMME FILM er et prisvindende filmselskab.
Vi producerer reklamefilm, droneoptagelser m.m. af den højeste kvalitet hvad angår indhold og æstetik. Vi bruger altid den nyeste teknik og udelukkende de bedste freelancere i den danske filmindustri. Vi har produceret målbart succesfulde produktioner i mange år.
BANG CLEMME FILM blev etableret i 2013 af den danske filmmager, Søren Bang Clemmensen. Søren er uddannet FTP'er, og har taget supplerende kurser i dramaturgi ved Askov Højskole og Den Danske Filmskole. Han har arbejdet med film- og tv-produktion i mere end 12 år. Søren har primært erfaring inden for reklamer, tv-serier, dokumentar, musikvideoer og kortfilm. Hans arbejde har primært foregået i Danmark, men også på internationale produktioner i Tyskland, Frankrig, Bahrain og Thailand.
"Film er mit liv, og jeg vil altid forsøge at skubbe grænserne for visuel historiefortælling. Jeg bringer altid stor energi, passion og dedikation til dit projekt."
Ydelser:
1. Fuld produktion
Hos Bang Clemme Film kan du bestille en fuld filmproduktion (Idéudvikling, produktion, post-produktion og masterering/versionering). Vi sætter et uforpligtende møde op og udvikler filmen i fællesskab. Herefter vil Bang Clemme Film varetage produktionen i tæt samarbejde med de bedste freelancere i den danske filmindustri. Hvis du allerede har et manuskript og mangler et produktionsselskab, så klarer vi også det.
2. Freelance
Søren kan blive hyret som freelance instruktør, producer, fotograf, konsulent og idéudvikler.
Sociale medier:
Instagram  Facebook  LinkedIn  Vimeo  YouTube  IMDB
Awards: 
Samarbejdspartnere:
---
US VERSION
---
Dear Visitor. Welcome!
On this site you will find company information.
Contact information / BANG CLEMME FILM
Vigerslev Allé 68, st. tv.   2500 Valby  Denmark   00 45 60 22 06 33    clemme@gmail.com
Social Media:
Instagram  Facebook  LinkedIn  Vimeo  YouTube  IMDB
Honours and awards: 
Official selection at CPH PIX for "Illusionisten – Desillusioneret", 2011
Audience Award at www.roskilde-festival.com for "Share The Feeling", 2010
Audience Award at www.dr.dk for "EU's (Værdi)ghed". Part of project Mission Europossible, 2007
History:
BANG CLEMME FILM is a multi-award winning film production company based in the heart of Copenhagen. We produce high quality commercials, drone recordings and more.
The company was founded by the danish filmmaker, Søren Bang Clemmensen, in august 2013. Søren has been working with film production for more than 12 years. He has primarily been working in Denmark, but also on international productions in Germany, France, Bahrain and Thailand. He has experience in commercials, documentaries, music videos, TV-shows and commercials. 
'I love making motion pictures and will always try to push the limits of visual storytelling. I always bring a real passion, energy and dedication to your project no matter how big or small it is.
I can be hired as a freelancer (Director, cinematographer, editor, consultant or concept developer) or you can order a full production. I will handle the production along with my network of only the best freelancers in the motion picture industry.'
Kind regards, Søren Bang Clemmensen