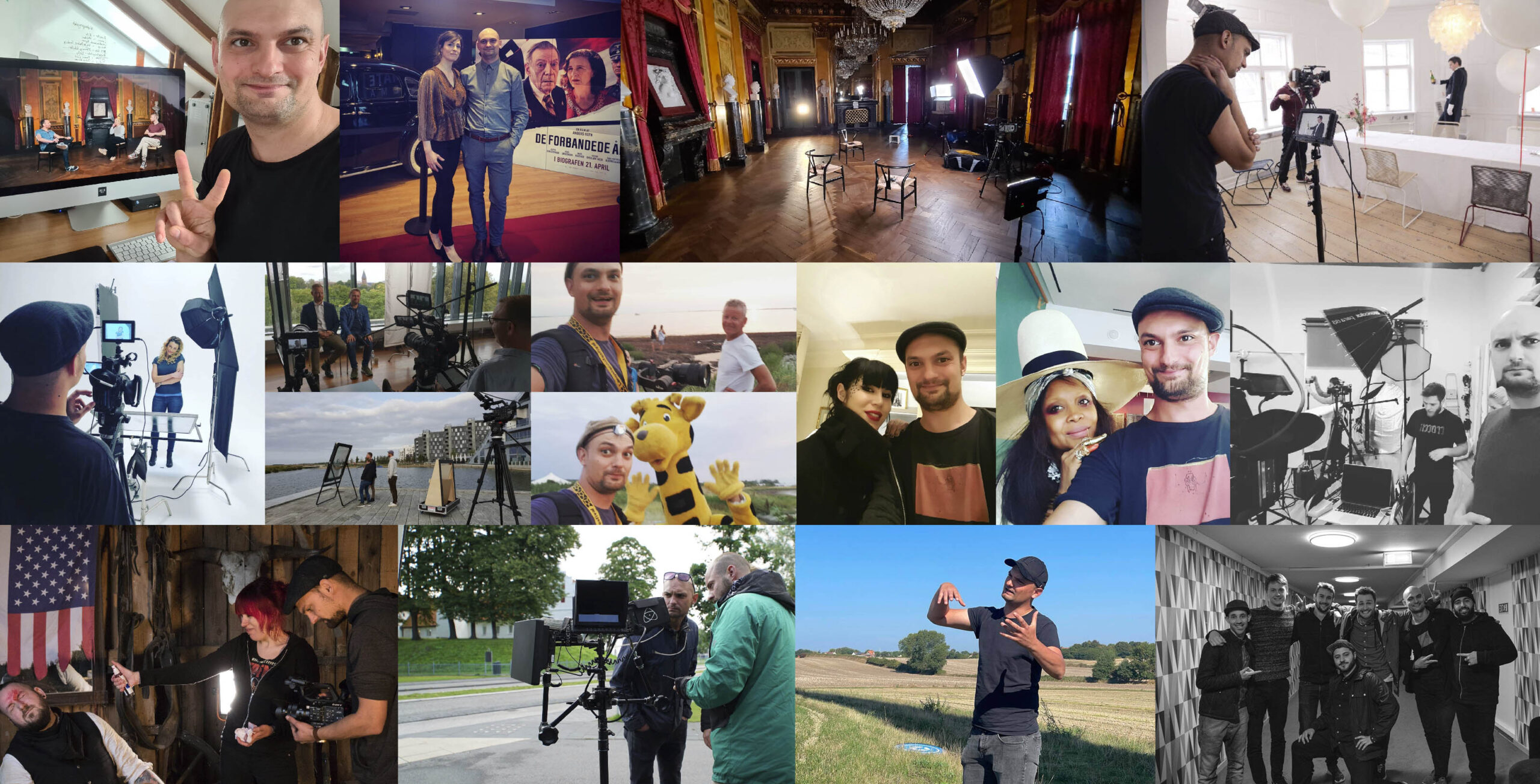 Contact information / BANG CLEMME FILM
Vigerslev Allé 68, st. tv, 2500 Valby, Denmark.  –  Phone  –  clemme@gmail.com
History:
BANG CLEMME FILM is an award-winning film production company based in Copenhagen. Bang Clemme Film produce high quality documentaries, commercials, corporate film, drone recordings and shorter fiction formats.
Founded in August 2013 by Danish filmmaker Søren Bang Clemmensen, our company is the culmination of over 14 years of unparalleled experience in the world of film production. With a strong focus on Danish projects and a wealth of international collaborations, we bring a versatile skill set to the table.  Join us on a journey where storytelling comes alive through our expertise and passion for the cinematic arts.
"I love making motion pictures and will always try to push the limits of visual storytelling. I always bring a real passion, energy and dedication to your project no matter how big or small it is." – Søren Clemmensen
Services
Experience the versatility of Søren Bang Clemmensen's services as a freelancer. Whether you need a skilled Cinematographer, insightful creative consultant, or video editor, he's ready to bring your vision to life. Alternatively, opt for a seamless, full-scale production, with or without a script. Søren, along with his handpicked network of top-tier motion picture freelancers, will ensure your project receives the utmost attention and expertise.
Social Media:
Instagram  Facebook  LinkedIn  Vimeo  YouTube  IMDB
Honours and awards: