DR gave us the possibility to produce more 'Nyt fra Jylland'-sketches.
The exact same crew from Immergut is making season 1.5.
The only difference is that Jorp  is filming the show this time. I, myself, will be editing and helping the guys with some crazy lines and random ideas during the writing process and post-production.
This time we will be making around 16 new sketches with some of the well-known characters from the first show (Flemming Betjent, Crazy Far, Naboerne and Redderne (Lars og Ole))
The Plan: DR will release a new sketch every Friday around 11:00 AM 
on their facebook pages;
DR Nyheder, DR2, DR3 and our own site Nyt fra Jylland – DR.dk
The very first sketch was released Friday the 6th of March. It starred Flemming Betjent (Joachim Jepsen) and the danish comedian from 'Drengene fra Angora', Esben Pretzmann. The sketch was released Friday the 6th of March.
In order to make some statistics about the total views, likes and shares I did some accumulations of the fb-stats.
The screenshots are from Sunday at 9:49 PM  (Approx. 58 hours after the release.)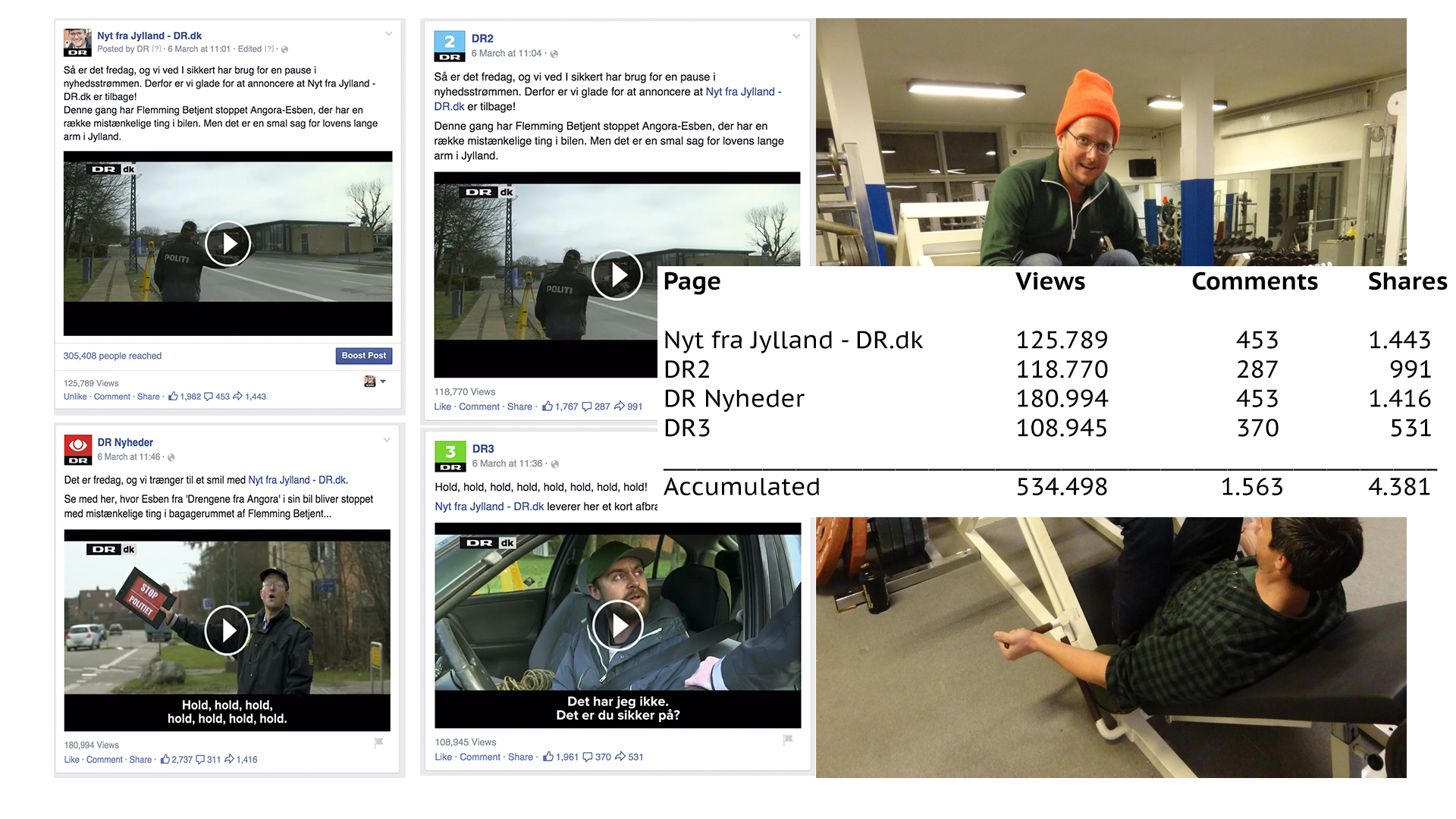 We are thankful that we reached our audience and that they replied positive.
Many of the comments on the videos were tags of friends. We had a big share amount meaning that many people could associate with the sketch.
The show is written by Joachim Jepsen and René Riis, Produced by Immergut
/Søren
#nytfrajylland #yolo