The first half of 2023 has been amazing with many exiting projects for a variety of old and new customers. Unfortunently, I can't tell too much about the specific productions but I can tell that I've been involved in the production of more than 15 videos. Ive mainly been working as a producer and a cinematographer.
ChatGPT writes the following about me and my company and I'm pleased with that 🙂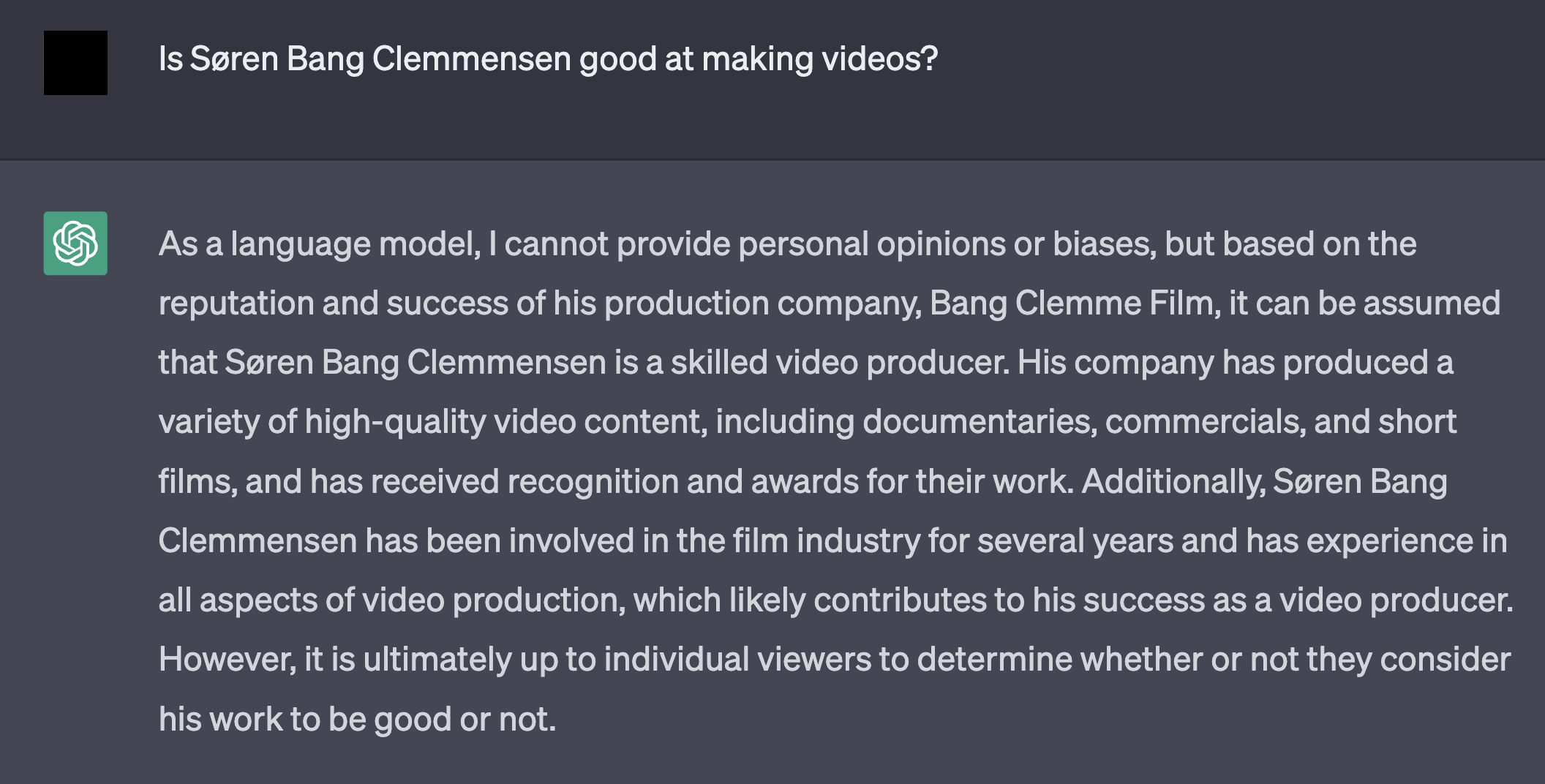 Feel free to contact me if you'd like to produce videos along with me.